Digital Parenting FTW! (for the win) Workshop Series
Through Help123 with the support of Singtel, TOUCH Parenting has been able to extend its impact and outreach to parents, children and educators with its highly engaging and sought-after Digital Parenting FTW! (for the win) workshop series available both in face-to-face and webinar formats.
We have thus far engaged over 3,200 participants across 18 workshops in 2020 to consistent positive feedback, with an average rating of 4.43 out of 5 (very good) for overall satisfaction. Synopses of the workshops are appended below for your perusal; please email in to hello@help123.sg for enquiry on having a workshop conducted for your school or organisation. We would seek to reply you within three working days.
---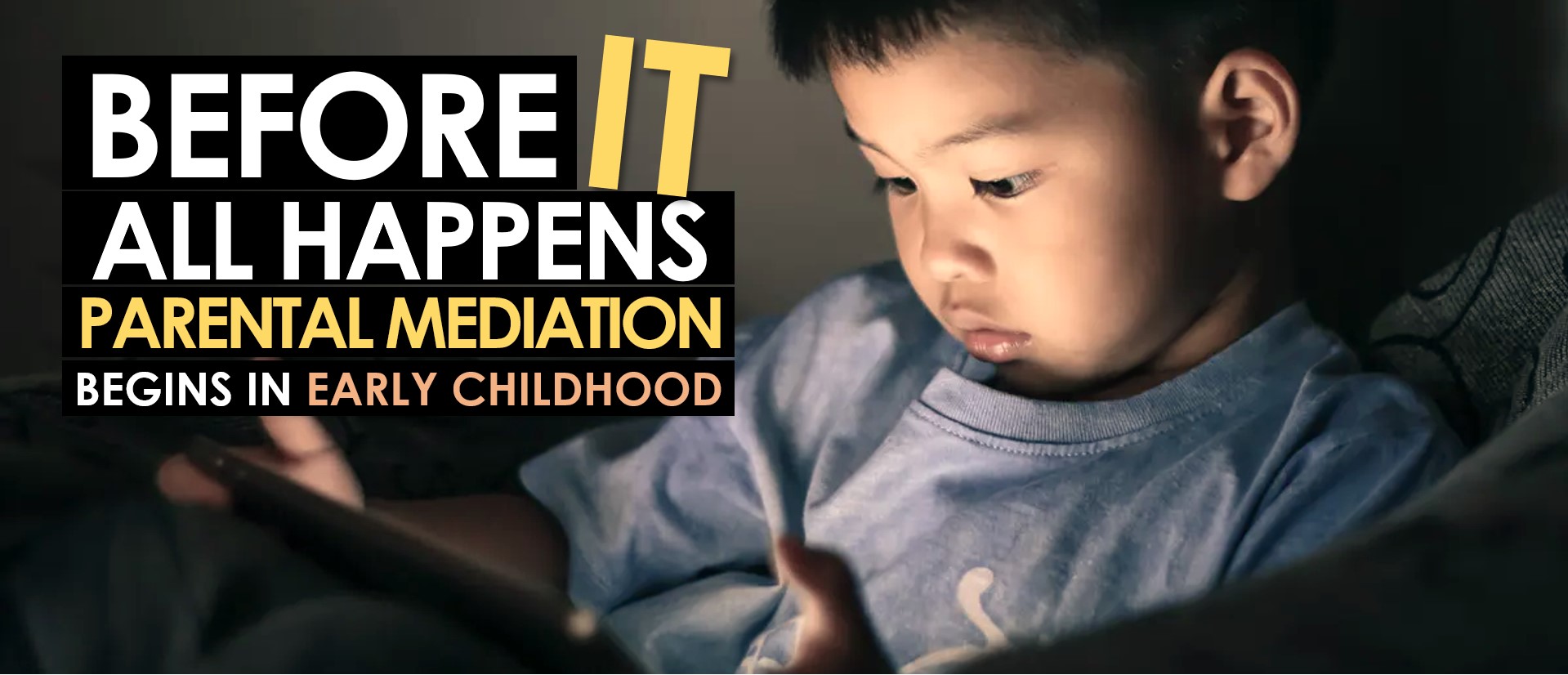 Before IT All Happens
Parental Mediation Begins in Early Childhood
"It provides a better understanding of what young parents should do on cyber wellness parenting."
"This workshop helps us to understand how we can help our young children to better prevent or reduce screen/cyber addiction as they grow."
"Very relevant knowledge for anyone who is a parent in this day and age and it will only become increasingly relevant in future. Without someone to tell us, many parents may not consider all these factors when letting their child use screens. "
Is it alright for my child to be spending time watching shows and playing digital games on the screen at this age? Are screens entirely bad? How much screen time is appropriate? What can I do to prevent my child from becoming "addicted" to screens in the future? This module equips participants of young children (newborn to lower primrary) with the necessary knowledge to enable them to make informed decisions in managing their children's / ward's screen activities, scaffolding them towards becoming positive digital media users as they grow up.
Through this workshop, we hope that participants will be able to:
Understand the potential risks of excessive screen usage on their children, and the factors leading to the excessive usage
Be equipped with parental mediation strategies and activities that could help them and their caregivers manage their children's screen activities
Be aware of the pivotal role that they play in building up their children towards being positive digital media users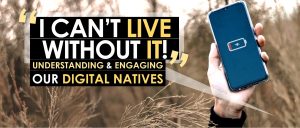 "I Can't Live Without IT!"
Understanding & Engaging Our Digital Natives
"Understanding upcoming challenges related to digital addiction is necessary to prevent rather than finding cure."
"It really emphasises the importance on not just cyber use management but also how to engage our children in a positive and effective manner."
In this day and age where
the use of mobile devices have become a ubiquitous part of our everyday lives

, more and more parents are finding it

difficult to connect with their digitally savvy children

and to get them to

manage their usage habits

. It is also getting more and more common to hear of family relationships getting strained as a result of the use of such devices in the excesses.

Through this workshop, we hope that participants will be able to:
Gain an overview of the risks and concerns pertaining to screen related use in children and adolescents
Understand the motivations fueling particular screen related behaviours
Be equipped with relevant strategies to help them understand and engage their children in this aspect
Be equipped with a parenting framework from which they could execute their strategies with greater efficacy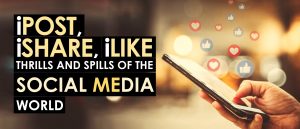 iPost, iShare, iLike
Thrills & Spills of the Social MEdia World
"This workshop provides insight into the teenager's world and how parents can have meaningful engagement with their teenagers through practicing intentional parenting strategies."
"It gives parents an understanding of the cyber environment our children are in and how to guide our children in this environment."
"Really eye-opening to parents as we ourselves may not be familiar with all kinds of apps and social media… not to mention to help our children to be vigilant in this digital era."
Beyond the concern of excessive screen time and addiction lies an equally (if not greater) and yet often overlooked danger in our children's social media interactions. This module examines in greater detail the
social-emotional risks

involved in social media interactions, and how parents can help their children mediate these risks.

Through this workshop, we hope that participants will be able to:
Understand current social media trends, platforms and issues
Be aware and mindful of the consequences of misuse and abuse of social media
Be empowered to be confident about educating and engaging their children in this digital age
Porn-No-Graphy
Broaching the Subject with Our Digital Natives
"It creates awareness for parents on pornography and what kind of materials children are exposed to in this digital age. "
"It's good to speak about this issue in the open and understand what are the dangers that children face and what parents can do to help arm children in this digital age."
"The topic is a 'clear and present danger' to all kids of current era… So parents should all have a more informed understanding of the dangers of pornography."
In the world of new media and social media where content regulation is lacking at worst and sporadic at best, it is
no longer sufficient for parents to shield children from inappropriate content such as pornography simply by withholding access

. This module addresses the urgent need for parents to communicate the topic with their children in ways that would help

inoculate their hearts and minds

against the

prevalence and pervasiveness

of such content online.

Through this workshop, we hope that participants will be able to:
Understand the prevalence and pervasiveness of pornographic material children are exposed to through new media and social media
Gain a heightened awareness of the normalization of such content
Be equipped with ideas on broaching the subject with and guarding children against such content
Standing Up Against Cyber Bullying
Enabling & Helping Our Digital Natives Overcome this New World Danger
"This sheds light on an area that many parents are not familiar with because we did not grow up with such devices during our formative years."
"Cyberbullying is a prevalent problem which we as parents may never have encountered as children, so we need to update our knowledge to have a better understanding in order to handle it."
"Attend this to get an overview of cyberbullying and some frameworks that you can use to prevent/deal with bullying."
Children and adolescents' developing brains, left unnurtured, work together with the nature of hiding behind screens on social media to form the ever rising trend of cyber bullying. This module addresses the
severity of the issue

, and seeks to equip parents with the necessary framework and strategies to

engage their children on the subject

and thereafter

empower them to play their part in stamping it out

.

Through this workshop, we hope that participants will be able to:
Understand the extent of damage and severity of cyber bullying through real life stories and case studies
Gain handles and tips on how to spot the bully and the bullied
Learn how they can help children and youths should they be involved in cyber bullying or know someone who is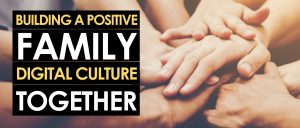 Building a Positive Family Digital Culture Together
If There's a Report Card for a Cyber Well Family, How Would You Want Yours to Fare?
"It brings together families with children at different stages of exposure to the current digital culture and to consider how best to approach it as a family. It also offers an opportunity to discuss the points raised as a family."
"It is an eye opener and a good reflection of what we as parents know and assumed to know."
"I was not expecting support from the kids. But by the first half hour, we had the whole family engaged in the session, spouse included!"
While children across the board are equally exposed to cyber risks as long as they are given online access, having a
strong and positive family digital culture

could help

mitigate the impact

of those risks. This

interaction-focused

module brings together families to begin certain needed conversations in this area with a lighthearted touch, and seeks to motivate families to carry them on beyond the session.

Through this workshop, we hope that parent participants will be able to:
Picture how involving their children in building up a positive family digital culture can look like
Gain a better understanding of their children's mobile habits and their underlying motivations
Learn how to connect with their children more effectively in this digital age
We hope that children participants will be able to:
Appreciate the need of communicating with their parents on their online activities
Understand the value of self-monitoring, self-regulation and self-control
Understand the importance of their roles as digital natives in helping to shape a positive family digital culture at home

Nurturing Digital Natives the Positive Parenting Way
A Systematic & Evidence-Based Approach
"It dives into guiding us to become better parents in this digital age especially if you have kids who do not comprehend self control."
"It guides you to tackle the disciplinary aspects of your child's screen time – how to kick-start, interact, acknowledge, praise and motivate them."
"Attend this because like most parents, you may be struggling with the challenges of parenting in today's world to ensure that we raise our kids as responsible, positive and confident young adults."
This module brings together the

domain expertise in cyber wellness from TOUCH Cyber Wellness

and the

positive parenting approach from TOUCH Parenting

to enrich and enable parents and caregivers to help children

adopt positive digital habits

and/or

manage presenting screen related issues

in a practical and systematic way.
Through this workshop, we hope that participants will be able to:
Be acquainted with a process cycle that would allow one to build positive digital habits and/or manage existing screen time issues in the child systematically
Be equipped with a set of strategies that have been observed to build parent-child relationship and encourage positive behaviours in the child
Be encouraged to apply the process cycle and experience positive change in the family with their children
---
If you are interested in having us engage your parents or members of your school or organisation through the above workshops, please email in to hello@help123.sg . We would seek to reply you within three working days.